Deprecated: Function create_function() is deprecated in /mnt/web104/a2/78/54066578/htdocs/FIORDOSNORUEGA/wp-content/themes/morpheus/template-sectioned.php on line 35 Warning: Parameter 2 to qtranxf_postsFilter() expected to be a reference, value given in /mnt/web104/a2/78/54066578/htdocs/FIORDOSNORUEGA/wp-includes/class-wp-hook.php on line 298 Deprecated: implode(): Passing glue string after array is deprecated. Swap the parameters in /mnt/web104/a2/78/54066578/htdocs/FIORDOSNORUEGA/wp-content/themes/morpheus/template-sectioned.php on line 102 Deprecated: implode(): Passing glue string after array is deprecated. Swap the parameters in /mnt/web104/a2/78/54066578/htdocs/FIORDOSNORUEGA/wp-content/themes/morpheus/template-sectioned.php on line 236 Warning: Parameter 2 to qtranxf_postsFilter() expected to be a reference, value given in /mnt/web104/a2/78/54066578/htdocs/FIORDOSNORUEGA/wp-includes/class-wp-hook.php on line 298 Deprecated: implode(): Passing glue string after array is deprecated. Swap the parameters in /mnt/web104/a2/78/54066578/htdocs/FIORDOSNORUEGA/wp-content/themes/morpheus/template-sectioned.php on line 102 Deprecated: implode(): Passing glue string after array is deprecated. Swap the parameters in /mnt/web104/a2/78/54066578/htdocs/FIORDOSNORUEGA/wp-content/themes/morpheus/template-sectioned.php on line 236 Deprecated: Function get_magic_quotes_gpc() is deprecated in /mnt/web104/a2/78/54066578/htdocs/FIORDOSNORUEGA/wp-includes/formatting.php on line 4365 Deprecated: implode(): Passing glue string after array is deprecated. Swap the parameters in /mnt/web104/a2/78/54066578/htdocs/FIORDOSNORUEGA/wp-content/themes/morpheus/functions/MorpheusShortcodeTeam.php on line 34 Warning: Parameter 2 to qtranxf_postsFilter() expected to be a reference, value given in /mnt/web104/a2/78/54066578/htdocs/FIORDOSNORUEGA/wp-includes/class-wp-hook.php on line 298 Warning: Parameter 2 to qtranxf_postsFilter() expected to be a reference, value given in /mnt/web104/a2/78/54066578/htdocs/FIORDOSNORUEGA/wp-includes/class-wp-hook.php on line 298 Deprecated: implode(): Passing glue string after array is deprecated. Swap the parameters in /mnt/web104/a2/78/54066578/htdocs/FIORDOSNORUEGA/wp-content/themes/morpheus/template-sectioned.php on line 102 Deprecated: implode(): Passing glue string after array is deprecated. Swap the parameters in /mnt/web104/a2/78/54066578/htdocs/FIORDOSNORUEGA/wp-content/themes/morpheus/template-sectioned.php on line 236 Deprecated: Function get_magic_quotes_gpc() is deprecated in /mnt/web104/a2/78/54066578/htdocs/FIORDOSNORUEGA/wp-includes/formatting.php on line 4365 Deprecated: implode(): Passing glue string after array is deprecated. Swap the parameters in /mnt/web104/a2/78/54066578/htdocs/FIORDOSNORUEGA/wp-content/themes/morpheus/functions/MorpheusShortcodeServices.php on line 33 Warning: Parameter 2 to qtranxf_postsFilter() expected to be a reference, value given in /mnt/web104/a2/78/54066578/htdocs/FIORDOSNORUEGA/wp-includes/class-wp-hook.php on line 298 Warning: Parameter 2 to qtranxf_postsFilter() expected to be a reference, value given in /mnt/web104/a2/78/54066578/htdocs/FIORDOSNORUEGA/wp-includes/class-wp-hook.php on line 298 Deprecated: implode(): Passing glue string after array is deprecated. Swap the parameters in /mnt/web104/a2/78/54066578/htdocs/FIORDOSNORUEGA/wp-content/themes/morpheus/template-sectioned.php on line 102 Deprecated: implode(): Passing glue string after array is deprecated. Swap the parameters in /mnt/web104/a2/78/54066578/htdocs/FIORDOSNORUEGA/wp-content/themes/morpheus/template-sectioned.php on line 236 Warning: Parameter 2 to qtranxf_postsFilter() expected to be a reference, value given in /mnt/web104/a2/78/54066578/htdocs/FIORDOSNORUEGA/wp-includes/class-wp-hook.php on line 298 Deprecated: implode(): Passing glue string after array is deprecated. Swap the parameters in /mnt/web104/a2/78/54066578/htdocs/FIORDOSNORUEGA/wp-content/themes/morpheus/template-sectioned.php on line 102 Deprecated: implode(): Passing glue string after array is deprecated. Swap the parameters in /mnt/web104/a2/78/54066578/htdocs/FIORDOSNORUEGA/wp-content/themes/morpheus/template-sectioned.php on line 236 Warning: Parameter 2 to qtranxf_postsFilter() expected to be a reference, value given in /mnt/web104/a2/78/54066578/htdocs/FIORDOSNORUEGA/wp-includes/class-wp-hook.php on line 298 Deprecated: implode(): Passing glue string after array is deprecated. Swap the parameters in /mnt/web104/a2/78/54066578/htdocs/FIORDOSNORUEGA/wp-content/themes/morpheus/template-sectioned.php on line 102 Deprecated: implode(): Passing glue string after array is deprecated. Swap the parameters in /mnt/web104/a2/78/54066578/htdocs/FIORDOSNORUEGA/wp-content/themes/morpheus/template-sectioned.php on line 236 Warning: Parameter 2 to qtranxf_postsFilter() expected to be a reference, value given in /mnt/web104/a2/78/54066578/htdocs/FIORDOSNORUEGA/wp-includes/class-wp-hook.php on line 298 Deprecated: implode(): Passing glue string after array is deprecated. Swap the parameters in /mnt/web104/a2/78/54066578/htdocs/FIORDOSNORUEGA/wp-content/themes/morpheus/template-sectioned.php on line 102 Deprecated: implode(): Passing glue string after array is deprecated. Swap the parameters in /mnt/web104/a2/78/54066578/htdocs/FIORDOSNORUEGA/wp-content/themes/morpheus/template-sectioned.php on line 236 Warning: Parameter 2 to qtranxf_postsFilter() expected to be a reference, value given in /mnt/web104/a2/78/54066578/htdocs/FIORDOSNORUEGA/wp-includes/class-wp-hook.php on line 298 Deprecated: implode(): Passing glue string after array is deprecated. Swap the parameters in /mnt/web104/a2/78/54066578/htdocs/FIORDOSNORUEGA/wp-content/themes/morpheus/template-sectioned.php on line 102 Deprecated: implode(): Passing glue string after array is deprecated. Swap the parameters in /mnt/web104/a2/78/54066578/htdocs/FIORDOSNORUEGA/wp-content/themes/morpheus/template-sectioned.php on line 236 Deprecated: Function get_magic_quotes_gpc() is deprecated in /mnt/web104/a2/78/54066578/htdocs/FIORDOSNORUEGA/wp-includes/formatting.php on line 4365 Deprecated: implode(): Passing glue string after array is deprecated. Swap the parameters in /mnt/web104/a2/78/54066578/htdocs/FIORDOSNORUEGA/wp-content/themes/morpheus/functions/MorpheusShortcodeBlog.php on line 38 Warning: Parameter 2 to qtranxf_postsFilter() expected to be a reference, value given in /mnt/web104/a2/78/54066578/htdocs/FIORDOSNORUEGA/wp-includes/class-wp-hook.php on line 298 Warning: Parameter 2 to qtranxf_postsFilter() expected to be a reference, value given in /mnt/web104/a2/78/54066578/htdocs/FIORDOSNORUEGA/wp-includes/class-wp-hook.php on line 298 Deprecated: implode(): Passing glue string after array is deprecated. Swap the parameters in /mnt/web104/a2/78/54066578/htdocs/FIORDOSNORUEGA/wp-content/themes/morpheus/template-sectioned.php on line 102 Deprecated: implode(): Passing glue string after array is deprecated. Swap the parameters in /mnt/web104/a2/78/54066578/htdocs/FIORDOSNORUEGA/wp-content/themes/morpheus/template-sectioned.php on line 236 Warning: Parameter 2 to qtranxf_postsFilter() expected to be a reference, value given in /mnt/web104/a2/78/54066578/htdocs/FIORDOSNORUEGA/wp-includes/class-wp-hook.php on line 298 Deprecated: implode(): Passing glue string after array is deprecated. Swap the parameters in /mnt/web104/a2/78/54066578/htdocs/FIORDOSNORUEGA/wp-content/themes/morpheus/template-sectioned.php on line 102 Deprecated: implode(): Passing glue string after array is deprecated. Swap the parameters in /mnt/web104/a2/78/54066578/htdocs/FIORDOSNORUEGA/wp-content/themes/morpheus/template-sectioned.php on line 236 Warning: Parameter 2 to qtranxf_postsFilter() expected to be a reference, value given in /mnt/web104/a2/78/54066578/htdocs/FIORDOSNORUEGA/wp-includes/class-wp-hook.php on line 298 Deprecated: implode(): Passing glue string after array is deprecated. Swap the parameters in /mnt/web104/a2/78/54066578/htdocs/FIORDOSNORUEGA/wp-content/themes/morpheus/template-sectioned.php on line 102 Deprecated: implode(): Passing glue string after array is deprecated. Swap the parameters in /mnt/web104/a2/78/54066578/htdocs/FIORDOSNORUEGA/wp-content/themes/morpheus/template-sectioned.php on line 236
Us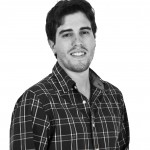 José María Gómez
Director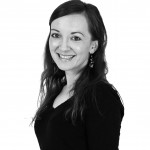 We are José and Silje, an adventurous, spanish-norwegian couple who enjoy getting to know new places and cultures. Throughout the years, our curiosity has led us to various countries where exciting experiences has lined up. Beautiful nature, spectacular heritage, and small towns with local food are just a few of the things we value the most while traveling.
A while back, we decided to try out a unique part of Norway, the island Karmøy. This is where we now reside, and this is also where the basis of our trips take place. Here, you can enjoy untouched nature and wild sea, wander historic grounds, and get to know the small towns and all the local attractions.
For all who find their way to Haugalandet, we can offer different excursions to some of the most amazing places in the area. We are a local guide company, and we use local guides who very well know the places and it's history.
6 reasons to choose us

Professionalism
We have gained a great amount of experience planning trips and excursions. Our guides will always know the places we visit.

Originality
We offer original excursion routes. We will take you to the sights where no one else will.

Group
The size of the group for each excursion will always be small, which makes it easier to connect with our guides.

Clarity
Clarity is an important word to us. The price and the contents of our excursions will always be clear to the traveler.

Attention
We wish our travelers a pleasant experience in every aspect. We strive to offer you everything you might need during our excursion.

Price
We always strive to give you the most reasonable price considering the high prices in Norway
Shore excursions
Fjords Norway offers tours of the region to the cruise ships and private groups that arrive to Haugesund. Unlike other companies, we are local guides and know the area perfectly. In our visits, we approach the landscape, history and culture of the region of Hordaland.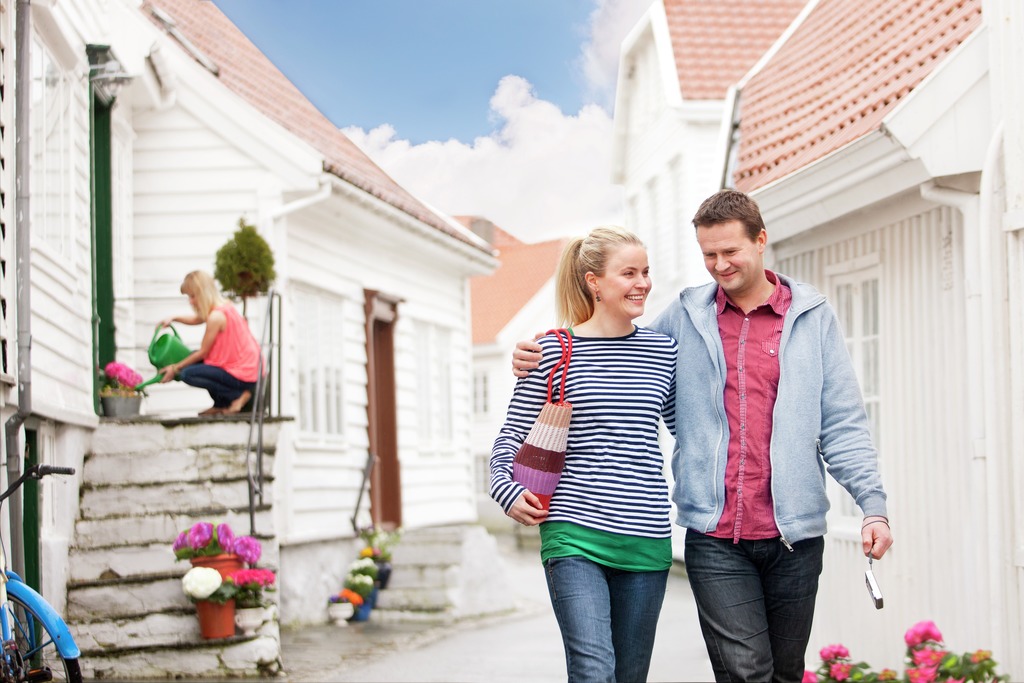 55€
Skudeneshavn
Haugesund – Duration 5 hours
One of the most beautiful villages in Norway. Stroll through streets of charming white houses and discover its history.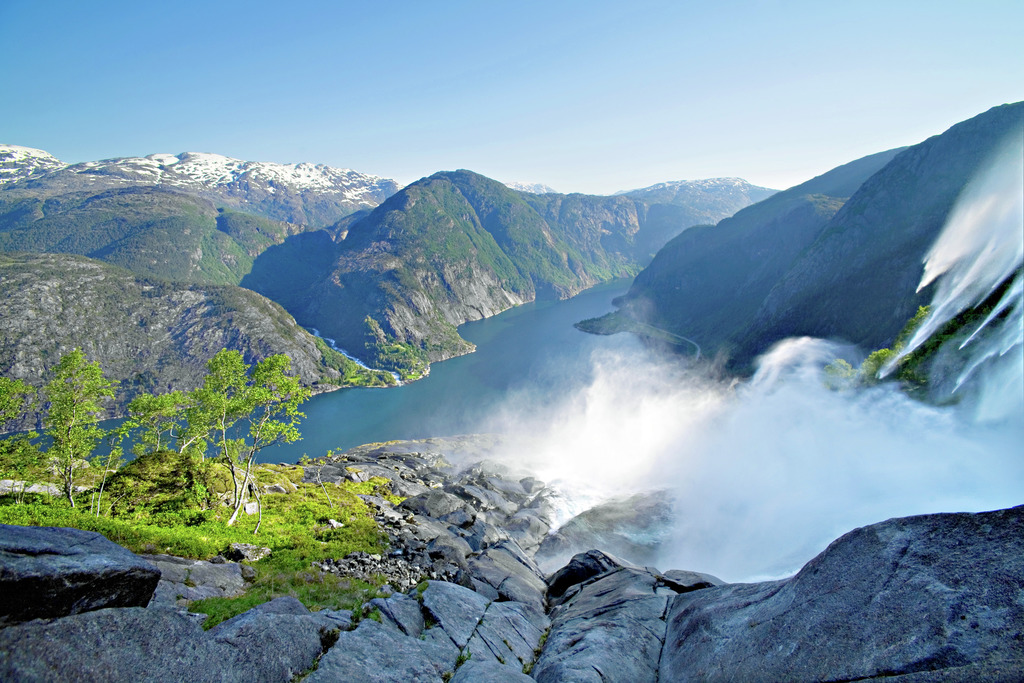 110€
Langfoss
Haugesund – Duration 7 hours
A quam morbi ut arcu, eget neque molestie, ullamcorper congue pharetra, hendrerit odio consectetuer.
Book your trip
Live the adventure of the fjords!

Testimonials
[testimonials_cycle theme="default_style" count="5″ order_by="date" order="ASC" hide_view_more="0″ testimonials_per_slide="1″ transition="fade" timer="5000″ pause_on_hover="true" auto_height="calc" show_pager_icons="1″ prev_next="1″]
Contacto
Si desea recibir más información sobre cualquier aspecto del viaje o quiere aclarar alguna duda, puede ponerse en contacto con nosotros a través del siguiente formulario.
En el menor tiempo posible, atenderemos su consulta.
Fiordos Noruega
Øygardshaugen 151
4280 Skudeneshavn
Norway
Nos vamos a Noruega en…