Deprecated: Function create_function() is deprecated in /mnt/web104/a2/78/54066578/htdocs/FIORDOSNORUEGA/wp-content/themes/morpheus/template-sectioned.php on line 35 Warning: Parameter 2 to qtranxf_postsFilter() expected to be a reference, value given in /mnt/web104/a2/78/54066578/htdocs/FIORDOSNORUEGA/wp-includes/class-wp-hook.php on line 298 Deprecated: implode(): Passing glue string after array is deprecated. Swap the parameters in /mnt/web104/a2/78/54066578/htdocs/FIORDOSNORUEGA/wp-content/themes/morpheus/template-sectioned.php on line 102 Deprecated: implode(): Passing glue string after array is deprecated. Swap the parameters in /mnt/web104/a2/78/54066578/htdocs/FIORDOSNORUEGA/wp-content/themes/morpheus/template-sectioned.php on line 236 Warning: Parameter 2 to qtranxf_postsFilter() expected to be a reference, value given in /mnt/web104/a2/78/54066578/htdocs/FIORDOSNORUEGA/wp-includes/class-wp-hook.php on line 298 Deprecated: implode(): Passing glue string after array is deprecated. Swap the parameters in /mnt/web104/a2/78/54066578/htdocs/FIORDOSNORUEGA/wp-content/themes/morpheus/template-sectioned.php on line 102 Deprecated: implode(): Passing glue string after array is deprecated. Swap the parameters in /mnt/web104/a2/78/54066578/htdocs/FIORDOSNORUEGA/wp-content/themes/morpheus/template-sectioned.php on line 236 Deprecated: Function get_magic_quotes_gpc() is deprecated in /mnt/web104/a2/78/54066578/htdocs/FIORDOSNORUEGA/wp-includes/formatting.php on line 4365 Deprecated: implode(): Passing glue string after array is deprecated. Swap the parameters in /mnt/web104/a2/78/54066578/htdocs/FIORDOSNORUEGA/wp-content/themes/morpheus/functions/MorpheusShortcodeTeam.php on line 34 Warning: Parameter 2 to qtranxf_postsFilter() expected to be a reference, value given in /mnt/web104/a2/78/54066578/htdocs/FIORDOSNORUEGA/wp-includes/class-wp-hook.php on line 298 Warning: Parameter 2 to qtranxf_postsFilter() expected to be a reference, value given in /mnt/web104/a2/78/54066578/htdocs/FIORDOSNORUEGA/wp-includes/class-wp-hook.php on line 298 Notice: Uninitialized string offset: 2 in /mnt/web104/a2/78/54066578/htdocs/FIORDOSNORUEGA/wp-content/plugins/qtranslate-x/qtranslate_utils.php on line 492 Deprecated: implode(): Passing glue string after array is deprecated. Swap the parameters in /mnt/web104/a2/78/54066578/htdocs/FIORDOSNORUEGA/wp-content/themes/morpheus/template-sectioned.php on line 102 Deprecated: implode(): Passing glue string after array is deprecated. Swap the parameters in /mnt/web104/a2/78/54066578/htdocs/FIORDOSNORUEGA/wp-content/themes/morpheus/template-sectioned.php on line 236 Warning: Parameter 2 to qtranxf_postsFilter() expected to be a reference, value given in /mnt/web104/a2/78/54066578/htdocs/FIORDOSNORUEGA/wp-includes/class-wp-hook.php on line 298 Deprecated: implode(): Passing glue string after array is deprecated. Swap the parameters in /mnt/web104/a2/78/54066578/htdocs/FIORDOSNORUEGA/wp-content/themes/morpheus/template-sectioned.php on line 102 Deprecated: implode(): Passing glue string after array is deprecated. Swap the parameters in /mnt/web104/a2/78/54066578/htdocs/FIORDOSNORUEGA/wp-content/themes/morpheus/template-sectioned.php on line 236 Deprecated: Function get_magic_quotes_gpc() is deprecated in /mnt/web104/a2/78/54066578/htdocs/FIORDOSNORUEGA/wp-includes/formatting.php on line 2431 Warning: Parameter 2 to qtranxf_postsFilter() expected to be a reference, value given in /mnt/web104/a2/78/54066578/htdocs/FIORDOSNORUEGA/wp-includes/class-wp-hook.php on line 298 Warning: Parameter 2 to qtranxf_postsFilter() expected to be a reference, value given in /mnt/web104/a2/78/54066578/htdocs/FIORDOSNORUEGA/wp-includes/class-wp-hook.php on line 298 Deprecated: implode(): Passing glue string after array is deprecated. Swap the parameters in /mnt/web104/a2/78/54066578/htdocs/FIORDOSNORUEGA/wp-content/themes/morpheus/template-sectioned.php on line 102 Deprecated: implode(): Passing glue string after array is deprecated. Swap the parameters in /mnt/web104/a2/78/54066578/htdocs/FIORDOSNORUEGA/wp-content/themes/morpheus/template-sectioned.php on line 236 Warning: Parameter 2 to qtranxf_postsFilter() expected to be a reference, value given in /mnt/web104/a2/78/54066578/htdocs/FIORDOSNORUEGA/wp-includes/class-wp-hook.php on line 298 Deprecated: implode(): Passing glue string after array is deprecated. Swap the parameters in /mnt/web104/a2/78/54066578/htdocs/FIORDOSNORUEGA/wp-content/themes/morpheus/template-sectioned.php on line 102 Deprecated: implode(): Passing glue string after array is deprecated. Swap the parameters in /mnt/web104/a2/78/54066578/htdocs/FIORDOSNORUEGA/wp-content/themes/morpheus/template-sectioned.php on line 236 Warning: Parameter 2 to qtranxf_postsFilter() expected to be a reference, value given in /mnt/web104/a2/78/54066578/htdocs/FIORDOSNORUEGA/wp-includes/class-wp-hook.php on line 298 Deprecated: implode(): Passing glue string after array is deprecated. Swap the parameters in /mnt/web104/a2/78/54066578/htdocs/FIORDOSNORUEGA/wp-content/themes/morpheus/template-sectioned.php on line 102 Deprecated: implode(): Passing glue string after array is deprecated. Swap the parameters in /mnt/web104/a2/78/54066578/htdocs/FIORDOSNORUEGA/wp-content/themes/morpheus/template-sectioned.php on line 236 Warning: Parameter 2 to qtranxf_postsFilter() expected to be a reference, value given in /mnt/web104/a2/78/54066578/htdocs/FIORDOSNORUEGA/wp-includes/class-wp-hook.php on line 298 Deprecated: implode(): Passing glue string after array is deprecated. Swap the parameters in /mnt/web104/a2/78/54066578/htdocs/FIORDOSNORUEGA/wp-content/themes/morpheus/template-sectioned.php on line 102 Deprecated: implode(): Passing glue string after array is deprecated. Swap the parameters in /mnt/web104/a2/78/54066578/htdocs/FIORDOSNORUEGA/wp-content/themes/morpheus/template-sectioned.php on line 236 Deprecated: Function get_magic_quotes_gpc() is deprecated in /mnt/web104/a2/78/54066578/htdocs/FIORDOSNORUEGA/wp-includes/formatting.php on line 4365 Deprecated: implode(): Passing glue string after array is deprecated. Swap the parameters in /mnt/web104/a2/78/54066578/htdocs/FIORDOSNORUEGA/wp-content/themes/morpheus/functions/MorpheusShortcodeBlog.php on line 38 Warning: Parameter 2 to qtranxf_postsFilter() expected to be a reference, value given in /mnt/web104/a2/78/54066578/htdocs/FIORDOSNORUEGA/wp-includes/class-wp-hook.php on line 298 Warning: Parameter 2 to qtranxf_postsFilter() expected to be a reference, value given in /mnt/web104/a2/78/54066578/htdocs/FIORDOSNORUEGA/wp-includes/class-wp-hook.php on line 298 Deprecated: implode(): Passing glue string after array is deprecated. Swap the parameters in /mnt/web104/a2/78/54066578/htdocs/FIORDOSNORUEGA/wp-content/themes/morpheus/template-sectioned.php on line 102 Deprecated: implode(): Passing glue string after array is deprecated. Swap the parameters in /mnt/web104/a2/78/54066578/htdocs/FIORDOSNORUEGA/wp-content/themes/morpheus/template-sectioned.php on line 236 Warning: Parameter 2 to qtranxf_postsFilter() expected to be a reference, value given in /mnt/web104/a2/78/54066578/htdocs/FIORDOSNORUEGA/wp-includes/class-wp-hook.php on line 298 Deprecated: implode(): Passing glue string after array is deprecated. Swap the parameters in /mnt/web104/a2/78/54066578/htdocs/FIORDOSNORUEGA/wp-content/themes/morpheus/template-sectioned.php on line 102 Deprecated: implode(): Passing glue string after array is deprecated. Swap the parameters in /mnt/web104/a2/78/54066578/htdocs/FIORDOSNORUEGA/wp-content/themes/morpheus/template-sectioned.php on line 236 Warning: Parameter 2 to qtranxf_postsFilter() expected to be a reference, value given in /mnt/web104/a2/78/54066578/htdocs/FIORDOSNORUEGA/wp-includes/class-wp-hook.php on line 298 Deprecated: implode(): Passing glue string after array is deprecated. Swap the parameters in /mnt/web104/a2/78/54066578/htdocs/FIORDOSNORUEGA/wp-content/themes/morpheus/template-sectioned.php on line 102 Deprecated: implode(): Passing glue string after array is deprecated. Swap the parameters in /mnt/web104/a2/78/54066578/htdocs/FIORDOSNORUEGA/wp-content/themes/morpheus/template-sectioned.php on line 236
Wir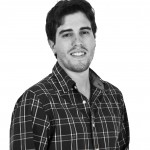 José María Gómez
Director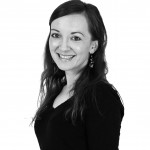 Somos Jose y Silje, una pareja hispano-noruega apasionada en conocer lugares y culturas diferentes. A lo largo de los años, nuestra curiosidad viajera nos ha llevado a visitar numerosos países, descubriendo espectaculares paisajes, acercándonos a culturas fascinantes o viviendo momentos inolvidables.
Fruto de nuestra experiencia viajera y de los acalorados análisis sociológicos de uno y otro país que la convivencia en pareja propicia, pensamos en elaborar un viaje que permitiese a los viajeros españoles (que no turistas) descubrir y conocer Noruega de una forma diferente.
Es nuestro deseo crear una experiencia de viaje original, íntima, y cercana. Ofreciendo actividades y visitas alejadas de los circuitos tradicionales. Combinando lo urbano con lo natural, el sosiego con el entretenimiento, la contemplación con la aventura…
Tour Norwegen Fjorde
Tour Norwegen Fjorde 2017

Fechas
Málaga: 3 y 10 de julio
Alicante: 18 de julio
Barcelona: 27 de julio
Madrid: 4 de agosto

Duración
8 días / 7 noches

Noruega es un país fascinante. Empezando por su organización política, la más democrática del mundo a ojos de The Economist, pasando por su modelo económico, la nación más rica y desarrollada según la ONU y terminando por su majestuosa naturaleza repleta de fiordos, cascadas y montañas. El país escandinavo, es sin duda, un excelente destino si se quiere disfrutar de algunos de los más bellos y espectaculares paisajes naturales del mundo.
Con el viaje que hemos diseñado, recorrerá alguno de los lugares más característicos del sur de Noruega. Visitaremos el pintoresco pueblo de pescadores de Skudeneshavn, ascenderemos hasta Preikestolen, la famosa roca del púlpito, pasearemos por Bergen, cuyo barrio de Bryggen es Patrimonio de la Humanidad o navegaremos a través del Sognefjord, el fiordo más largo y profundo de Noruega.
Al contrario de otros viajes organizados que operan en la zona, el número de personas en nuestro grupo es reducido. De esta forma pretendemos crear una experiencia de viaje más íntima. Donde todos podamos conocernos y colaborar mutuamente en un ambiente cercano y familiar.
A saber

Descubre la belleza del sur de Noruega visitando algunos de los lugares más emblemáticos del país nórdico:

– Disfruta de la naturaleza ascendiendo hasta lo alto de Prekeistolen, una asombrosa formación rocosa a más de 600 metros de altura donde admirarás unas vistas espectaculares.

– Navega en barco a través del Sognefjorden. Podrás sentir de cerca el rugido de las espectaculares cascadas que salpican el recorrido. ¡Viaje en lancha rápida incluido!

– Visita Skudeneshavn, un precioso pueblo de casas blancas donde descubriremos el modo de vida de los antiguos hombres del mar.

– Recorre Bryggen, el pintoresco barrio histórico de Bergen declarado Patrimonio de la Humanidad por la Unesco.

Itinerario

1 día: España – Haugesund
Salida del aeropuerto de origen y llegada a Haugesund. Recibimiento y traslado a Skudeneshavn. Tiempo libre.

2 día: Skudeneshavn
Desayuno. En este idílico pueblo de pescadores tendremos una visita guiada por el casco antiguo, uno de los mejores conservados de Europa. Entraremos en su museo para descubrir el antiguo modo de vida de sus gentes. Desde allí podremos hacer un recorrido por la historia de la ciudad durante los últimos 200 años. Finalmente probaremos Lapskaus, plato típico noruego en una antigua casa de pescadores a orillas del mar.

3 día: Skudeneshavn – Preikestolen
Desayuno. Comenzaremos la jornada con una ruta hacia Røyningsbu. Una agradable caminata de 5,5 kilómetros donde podremos descubrir el paisaje típico de la isla. A medía mañana nos desplazaremos hasta Avaldsnes, un importante enclave histórico donde se recrea la vida en una comunidad vikinga. Allí podremos ver cómo vivían los vikingos en el pasado. Desde su estilo de vida, costumbres y tradiciones hasta sus edificaciones y barcos típicos. Una vez terminada la visita, pondremos rumbo hacia Preikestolen. Es hora de descansar y recoger fuerzas para el ascenso al día siguiente.

4 día: Preikestolen
Desayuno. Nuestro ascenso comenzará bien temprano para ser de los primeros en estar arriba. Merece la pena levantarse temprano para disfrutar de uno de los lugares más espectaculares de Noruega. La subida nos llevará entre 2-3 horas. Una vez arriba, podremos contemplar unas vistas de infarto del Lysefjord con más de 42 kilómetros de longitud. Aquí nos espera una de las experiencias más espectaculares de todo el viaje; volaremos en helicóptero para admirar desde la aire la majestuosidad de Preikestolen….¡Increíble! (viaje opcional) De regreso al campemento, almorzaremos y pondremos rumbo a Bergen.

5 día: Bergen – Flåm
Desayuno. Comenzaremos la mañana temprano cogiendo el famoso tren hacia Flåm, un pequeño pueblo de apenas 500 personas enclavado a orillas del fiordo más largo de Noruega. El Tren de Flåm, es una de las líneas ferroviarias con mayor desnivel del mundo, recorre 20 kilómetros rodeado de un paisaje espléndido de valles, montañas y cascadas. Una vez en Flåm, almorzaremos y nos pondremos en camino para conocer Otternes Bygdetun, un pequeño poblado del siglo XVII donde podremos disfrutar unas vistas de cuento. Tarde libre.

6 día: Flåm – Bergen
Desayuno. A primera hora de la mañana realizaremos una espectacular excursión en lancha rápida por el fiordo. El guía nos irá comentando algunas de las historias locales así como otras leyendas relacionadas con el entorno. Regresaremos a Flåm para almorzar y tomar el barco que nos llevará a Bergen través del Sognefjord. El más largo y profundo de Noruega. Este viaje es uno de los viajes imprescindibles que tenemos hacer en Noruega. Podremos sentir de cerca la majestuosidad del fiordo, contemplar sus picos nevados, las granjas ubicadas en lugares imposibles o las asombrosas cascadas que decoran el recorrido. Llegada a Bergen.

7 día: Bergen
Desayuno. Visita guiada por la ciudad. Tendremos ocasión de recorrer el antiguo muelle de Bryggen, histórico barrio de mercaderes a orillas del mar declarado Patrimonio de la Humanidad de la UNESCO en 1979. Continuaremos nuestra visita tomando el funicular Fløibanen, que nos nos llevará hasta la cima del monte Fløien. Desde allí podremos disfrutar de una asombrosa vista panorámica de la ciudad. Seguiremos nuestro recorrido visitando el bullicioso mercado del pescado. Donde podremos recuperar fuerzas saboreando las delicias marinas de la gastronomía local.

8 día: Haugesund – España
Desayuno. Traslado al aeropuerto para tomar el vuelo de regreso a España. Fin de nuestros servicios.

Atención
Dependiendo del aeropuerto de salida, el itenerario se podrá ver modificado.


Información útil

Clima:
Durante el verano las temperaturas pueden subir hasta los 30º C. Siendo esta época la que registra los días más largos, calurosos y luminosos del año. Sin embargo, hemos de hacer constar que el clima en Noruega, sobre todo en la costa oeste, puede ser bastante variable.

No es raro que un día que amanece limpio y soleado, se transforme rápidamente en nuboso, seguido de fuertes vientos y lluvias para terminar de nuevo, con un sol radiante. Es por tanto recomendable llevar ropa de abrigo ligera e impermeable en el bolso de viaje.

Condición física:
Para superar las diferentes actividades y rutas planteadas no es necesario contar con una forma física excepcional. Con un buen estado de salud y muchas ganas se pueden completar sin mayores problemas todas ellas. La subida a Preikestolen es la actividad que requiere mayor esfuerzo físico. Son 2-3 horas de subidas más 2-3 horas de bajada (6h en total aproximadamente). En las diversas actividades sugeridas mantendremos un ritmo asequible para todos los miembros del grupo, realizando cuantas paradas sean necesarias.

Alojamiento:
Durante el viaje nos hospedaremos en cabañas, hostales y apartamentos sencillos pero confortables. La capacidad variará según el lugar, pudiéndonos alojar en habitaciónes dobles (con literas o camas) o habitaciones compartidas de hasta cuatro personas. Dado que no existe servicio de limpieza en los alojamientos utilizados, se pide la máxima colaboración de cada viajero para dejar limpio y ordenado aquellos lugares por donde vamos pasando.

Skudeneshavn


Preikestolen


Flåm


Bergen


Atención
En algunos de los alojamientos, las habitaciones serán compartidas con hasta un máximo de 4 personas.

Alimentación:
Se incluye el desayuno y una comida caliente al día durante todo el viaje. Esta podrá ser el almuerzo o la cena en función del itinerario. Aquellos días en los que por cuestiones organizativas no se pueda servir la comida prevista, se sustituirá por un almuerzo tipo picnic. Se recomienda equiparse con fruta y frutos secos durante las actividades físicas.

Qué llevar:
Dado los numerosos lugares que se van a visitar, se aconseja llevar el equipaje imprescindible. Una mochila de senderismo o una maleta de mano es suficiente para cubrir las necesidades del viaje y hacer nuestro recorrido más cómodo. Se recomienda llevar ropa impermeable ligera. Un pantalón de agua o una chaqueta cortaviento podría resultarnos muy útil en caso de lluvia o fuerte viento. Aunque estemos en verano, es aconsejable equiparse con alguna manga larga para cuando refresque. Especialmente durante las noches.
Respecto al calzado, es casi imprescindible contar con unas zapatillas o botas de montaña. A ser posible impermeables.

Seguro de viaje:
El viaje está asegurando por ERV. Incluye coberturas como asistencia médica, repatriación, equipaje, responsabilidad civil, defensa legal o seguro de anulación. Se pueden ver las condiciones del mismo en el siguiente enlace.

https://www.erv.es/EOS/Condicionados/Generales/SELECT/SELECT_es.pdf

Tarjeta sanitaria europea:
La tarjeta sanitaria europea nos proporcionará acceso al sistema sanitario noruego en caso de cualquier imprevisto. Se puede solicitar en los centros de atención e información de la Seguridad Social mediante cita previa o bien a través del siguiente enlace:

https://sede.seg-social.gob.es/Sede_1/Lanzadera/index.htm?URL=98v

Book your trip
Live the adventure of the fjords!

Testimonios
[testimonials_cycle theme="default_style" count="5″ order_by="date" order="ASC" hide_view_more="0″ testimonials_per_slide="1″ transition="fade" timer="5000″ pause_on_hover="true" auto_height="calc" show_pager_icons="1″ prev_next="1″]
Contacto
Si desea recibir más información sobre cualquier aspecto del viaje o quiere aclarar alguna duda, puede ponerse en contacto con nosotros a través del siguiente formulario.
En el menor tiempo posible, atenderemos su consulta.
Fiordos Noruega
Øygardshaugen 151
4280 Skudeneshavn
Noruega